Rules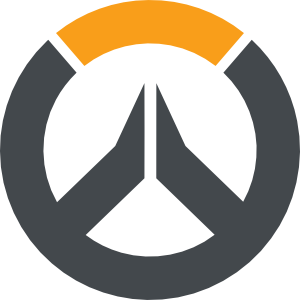 Note that these rules are not a standard competitive format due to the nature of the event and teams taking part.
Participants
All participants must have a ticket to EGX 2016 on the date of the tournament they wish to sign up to and must be available between 11:00am and 2:00pm for heats as well as any subsequent final matches.

All players must be signed up to the team on this site

All matches are being played in a 6v6 format on PC.

If you do not have 6 players, you can sign up as a mercenary where we will attempt to match you with other players looking for a team.

We would advise you to try to find a team before the event if you can. We've created a Discord channel where you can communicate with other participants in advance.

Games will be played on provided accounts with default skins
Map Pool
BO1 Heats
Illios,

Lijang Tower or

Nepal
BO1 Quarter Final
Dorado,

Route 66 or

Watchpoint: Gibraltar
BO3 Semi Finals & Grand Final
1x Assault Map (Mirror Match) - Hanamura, Temple of Anubis or Volskaya Industries - Timebank

1x Hybrid Map (Mirror Match) - Hollywood, King's Row, Numbani or Eichenwalde - Stopwatch

1x Control Map (BO5) - Illios, Lijang Tower or Nepal (If Required)
Game Settings & Rules
Rules: Competitive

High Bandwidth: TBC

Vetos - Do not apply, admins to select games

All Heroes

Allow Hero Switching

Hero Selection Limit: 1

Respawn as Random Hero: off

Map Rotation: After a Mirror Match

Map Order: Single Map

Return to Lobby: After a Game (Control), After a Mirror Match (All Others)

Disable Skins: Off

Disable Health Bars: Off

Disable Kill Cam: On

Disable Kill Feed: Off

Headshots Only: Off

Skirmish Only: Off

Maps: Disable all except for the one being played

Control game mode format: BO5

All modifiers at 100%

Team balancing: Off

Region: EU
Delays
BO1 Rounds
If your team is not ready to play within 10mins of the published start time, the match will be forfeited entirely
BO3 Rounds
If your team is not ready to play within 10mins of the published start time, the first map will be defaulted. After a further 10mins the second map will be forfeited.
Technical Delays
If delays are caused by technical issues with the provided PCs, network or those outside the event, reasonable adjustments will be made to the timetable by the admins.
Streamed Games
If your game is to be streamed, please ensure you invite the casting desk to the game before commencing. The admins or casters will let you know when it's OK to start.
Bugs/Cheats
Abuse of bugs and use of cheats is forbidden. Any misuse will result in disqualification from the tournament.
Score Reporting
Captain to screenshot all scores and report scores to tournament admin.
Discord
If you have any questions, please join the EGX 2016 Overwatch Discord Channel. We would advise remaining in this channel so we can update you with any messages during the tournament.